An authentic rural village between volcanoes Miravalles and Tenorio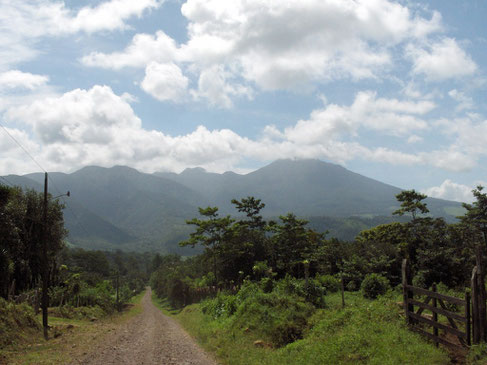 Bijagua is a small rural town located between volcanoes miravalles and tenorio, sourrounded by nature.
The population in the area is about 5000 thounsand people.
Agriculture and tourism are the principal economy.
Bijagua de Upala has a tropical climate. There is significant rainfall throughout the year in Bijagua de Upala. Even the driest month still has a lot of rainfall for more information:http://www.wunderground.com/weather-forecast/CS/Bijagua.html
Bijagua location is on the route 6 Highway about 42 kilometers from Canas.
Services Available
Bank (Banco Nacional) with ATM facilities
Two Supermarkets and many pulperias (small supermarkets)
Five internet cafes (with photocopy, fax and international calling facilities)
Pizza Restaurant, Fried Chicken cafe and three sodas (small restaurants)
Medical and Dental clinic
Clothes shops
Public phones with international call facilities
Petrol available (although there is no large gas station)
Bus connections to San Jose, Cañas and Upala
Car repair shops and hardware stores
Police office
Community activities
Annual Events
Fiestas Bijagua: Held Annually in April the fiestas raise money for the local community and include a traditional horse ride, hose competition, rodeos and fiestas in central Bijagua. A great spectacle and insight into Costa Rican culture!
Bijagua paradeApril – Juan Santamaría's Day.
1 May – Labour Day.
25 July – Guanacaste Annexation.
2 August – Virgin of Los Angeles, Feast of Patroness of Costa Rica*.
15 August – Mothers' Day and Assumption.
15 September – Independence Day.
12 October – Dia de la Raza (Columbus Day)*.
25 December – Christmas Day