WELCOME TO FINCA VERDE LOGDE                                     A family Oriented, Ecofriendly Paradise
Come, stay and enjoy the authentic Costa Rica in the rural community of Bijagua.  Find peace and beauty in one of our cozy cabins hidden in the rainforest.  Take the opportunity to immerse yourself in Costa Rica's biodiversity in one of our exciting, guided tours in search of sloths, frogs and birds.  Enjoy our delicious Costa Rican cuisine and free yourself from all the burdens of the big city life!
We are waiting for you to discover us!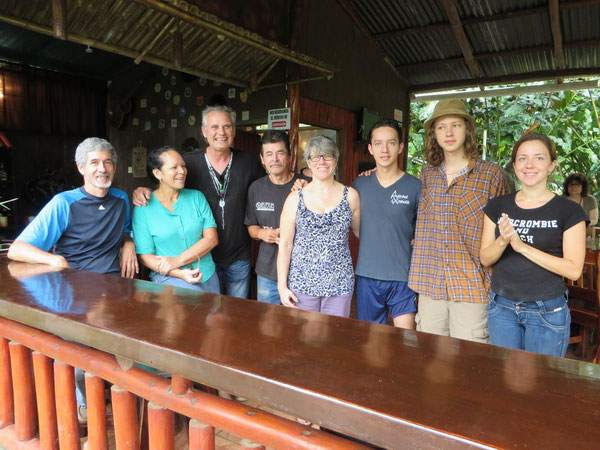 Our secluded paradise is located in the northern rainforests of Costa Rica.  What twenty-five years ago used to be bare-farm land is now full grown forest waiting to be discovered and enjoyed. 
Finca Verde Lodge is home to a great variety of flora and fauna native to the mountain range including white-face monkeys, howler monkeys, sloths, different species of reptiles and frogs, as well as birds like hummingbirds and toucans.
Our aim is to promote a sustainable and viable approach to life in the rainforest, which safeguards and promotes nature in its natural and most healthy form.